Description: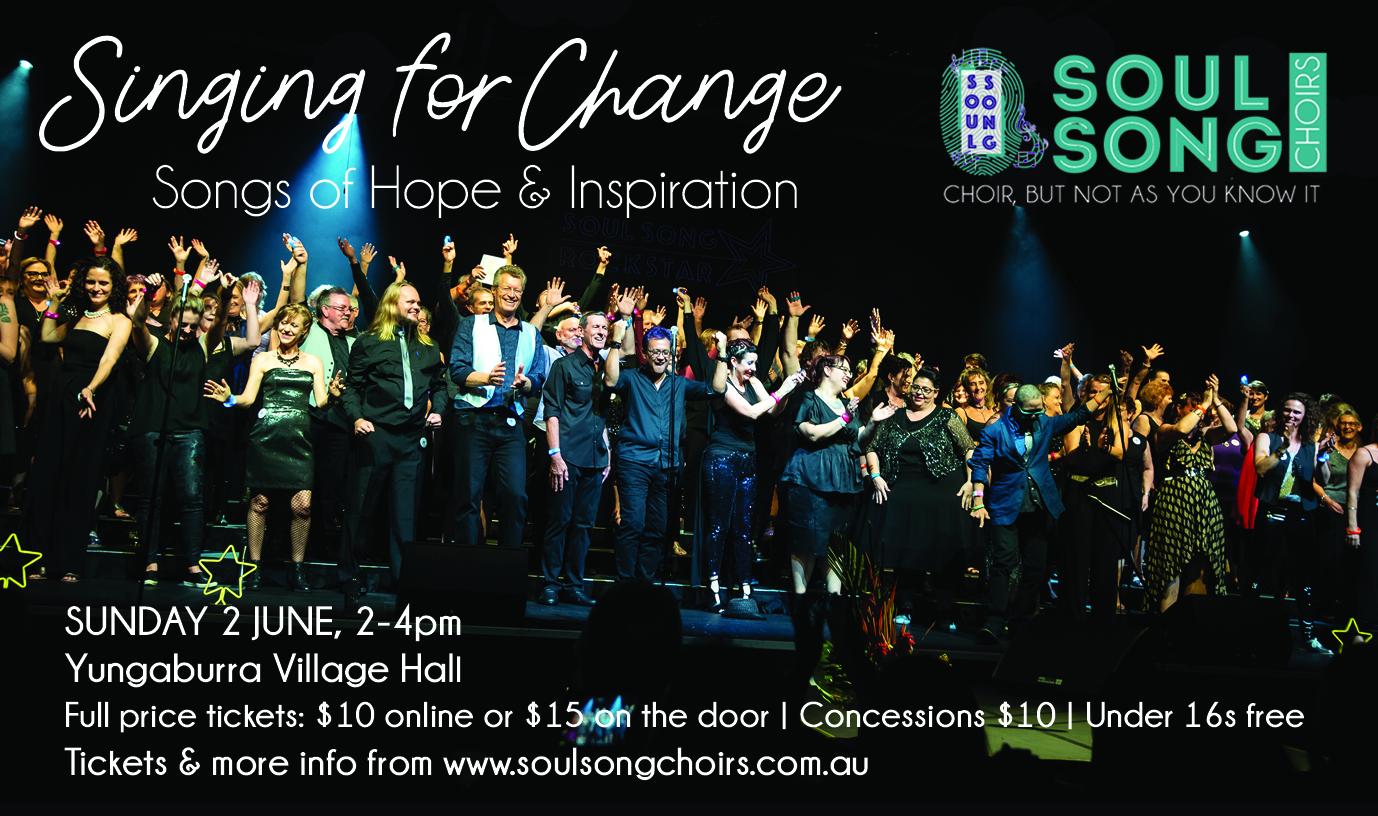 Throughout June, Soul Song Choir is going to be touring the Tablelands singing for change – both the change from your wallets and for change in mental health awareness and attitudes – particularly for our men and boys.

Soul Song has a reputation of delivering passionate and joyful performances of pop songs that are all carefully selected for their messages of hope and inspiration, and their first ever regional tour will be no different.

Songs include well-known pop classics by the Beatles, Ben E King and Cold Play, along with a powerful song from the smash hit Broadway musical, Dear Evan Hansen, You Will Be Found. A special feature of each concert will be a performance of Little River Band's Help Is On Its Way as part of the Queensland Music Festival's upcoming mass choral event. This event will bring 2500 singers from across Queensland together in Brisbane to sing with Glenn Shorrack.

Soul Song founder and director, Jacqueline Larsen is excited about the tour, saying "The Help Is On Its Way Project is such a powerful way of getting the message out to the community that help is available for those that are struggling and that it is OK to ask for help.

"We want to encourage anyone who is struggling along with mental health issues, but particularly our husbands, partners, sons, brothers and friends to seek help. And because singing is scientifically proven to have powerful short and long term benefits to mental health, what better way to get this message out than by singing it?"

Soul Song Cairns will be performing in Yungaburra, Mossman and Atherton in June with all proceeds raised going directly to the Black Dog Institute, the chosen charity for the QMF project. Then around 25 singers from Cairns will fly to join the recently founded Soul Song Brisbane at the mass sing in July.