Description: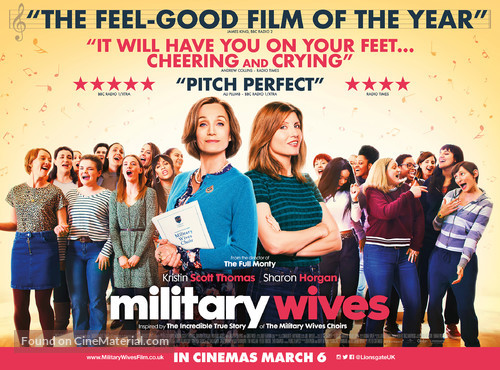 "Great music. It doesn't happen when things are perfect. It happens when you care." Military wives movie

Join us for a movie that encapsulates exactly what Soul Song strives to be, but with even more emotional pull to bind the singers together.

Soul Song is holding the fundraiser a) because we think this movie looks fantastic and is about all the things we love the most and b) to raise funds for our 10th Birthday celebrations in August (to which you're also invited!).

Included in your ticket price is a performance by Soul Song and entry into the door prize to win cash and other prizes on the day.