Choir - but not as you know it
Soul Song Choirs are non-religious, funky pop choirs for people from all backgrounds and with all levels of musical experience to come together in Cairns, Brisbane and online because they love to sing.
Our members are teachers, electricians, nurses, lawyers, business owners, students and retail workers. Some have a heap of musical experience when they come to us and some have none.
With around 100 regular members in each group, the chances are that when you'll come, you'll find someone else just like you.
Anyone over the age of 13 is welcome so it's a great activity for all generations of the family. We've had grandparents and grandsons come along together, mums and daughters and even three generations of one family!
---
WELCOME TO SOUL SONG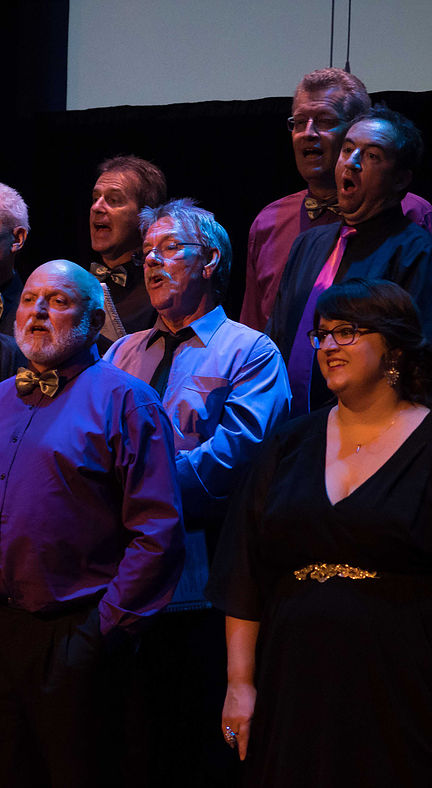 Everything about Soul Song is designed to make life easy for you. We know you're busy so there are no committees and no expectation for you to come to every single rehearsal - you just come when you feel like singing.
What's even better is that there are no auditions and you don't even have to be able to read music. We teach all the songs by ear in a fun and relaxed atmosphere and we provide you with all the lyrics you need as well as some additional resources for those who want to practice on their own during the week.
The songs we sing are generally pop songs from all eras but with some traditional gospel, motown and soul thrown in. We sing in three or four part harmony and with either professional backing tracks or a cappella (which means without instruments).
---

HOW WE WORK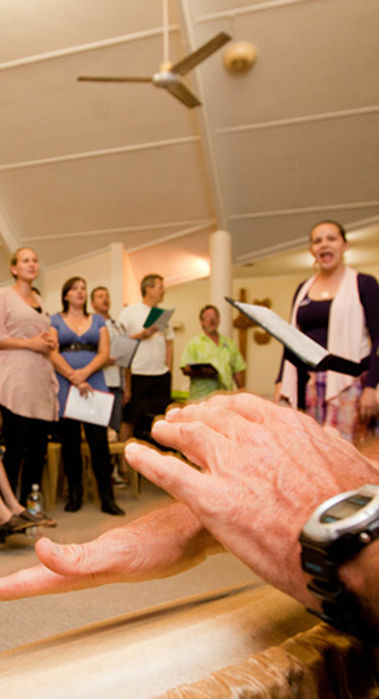 Soul Song has three primary ensembles - Soul Song Cairns, Soul Song Brisbane and Soul Song Viral.
Although all members chose a base choir, our unique model gives members access to all three groups and all rehearsals - both physical and online. So if you miss a rehearsal or find yourself away from home - no worries, you can join us live online or even catch up later by watching our rehearsal recordings.
All three choirs rehearse pretty much every week, although we do take the odd week off during school holidays so please check the calendar to make sure there's a rehearsal on before you come along. Check out the relevant choir's profile page using the links below for the right rehearsal info.
Rehearsals are obviously primarily about working on repertoire and building vocal technique but we try to mix up rehearsals each week to keep them interesting and we also work sometimes in smaller sections to help songs progress faster.
Those who come the most often get the most out of Soul Song but there is no expectation for people to come every single week and we have lots of resources available for those who miss a week or a few to help them catch up if they want to.
---

WHERE WE CAME FROM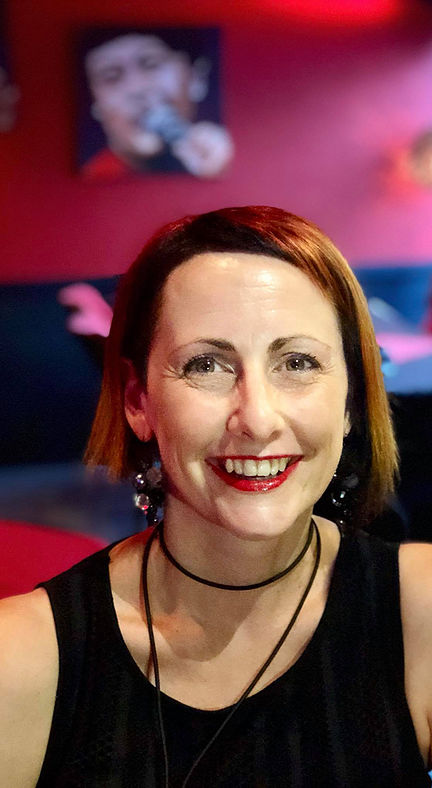 Soul Song Choirs was founded and is run by Jacqueline Larsen, an experienced singer, musician, performer and director. She has been directing choirs of difference sizes and styles for over 20 years.

Jaq (or Jacqueline, but never Jacqui, thanks!) is passionate about just getting people singing because she knows how much fun it is and how good it is for body, mind and soul.
She believes that songs are stories to be told and is happier when her singers perform with passion and conviction than with technical perfection. She will work hard to get a great sound out of her groups but never at the expense of the singers' enjoyment (well, nearly never.....!!)

Jaq moved from Cairns to Brisbane in 2017 but can't quite leave her Cairns Soulsters behind so still regularly returns to run rehearsals, retreats and special events, while the week to week rehearsals are run by a team of section leaders. S

In 2018, Jaq decided to spread the Soul Song love by setting up a Christmas Pop-Up Choir in December 2018 (West End Social Singers) and then Soul Song Brisbane in January 2019.

In March 2020, Soul Song went global with the launch of the Viral Choir - an international network of singers who have never met physically but quickly became the best of friends! A new north side choir is launching in Brisbane in January 2022.

Jacqueline is a natural presenter and regularly delivers workshops on singing and creative thinking as she works to inspire others to find their voice. She has also run numerous 'pub choir' style pop up singing events at festivals and conferences.
---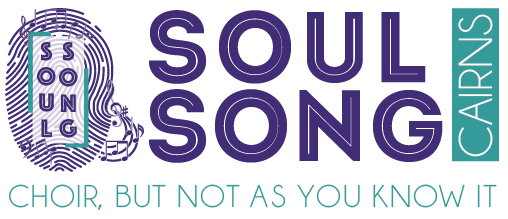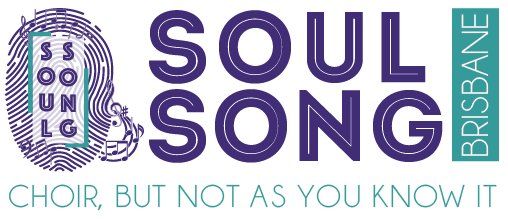 .